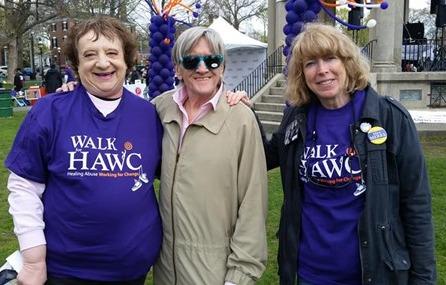 Here is where to find out about causes Alice has been working on, events she has been attending, articles she has written, information on local news, and what she is excited about!
Causes
Alice had a blast helping out at the second annual family Halloween dance at the Jean A Levesque Community Life Center. These kids know how to party!

At the Salem Food for Thought Festival, touring the Y Green Space which grows food for the community and then a lovely lunch courtesy of Root at Espacio!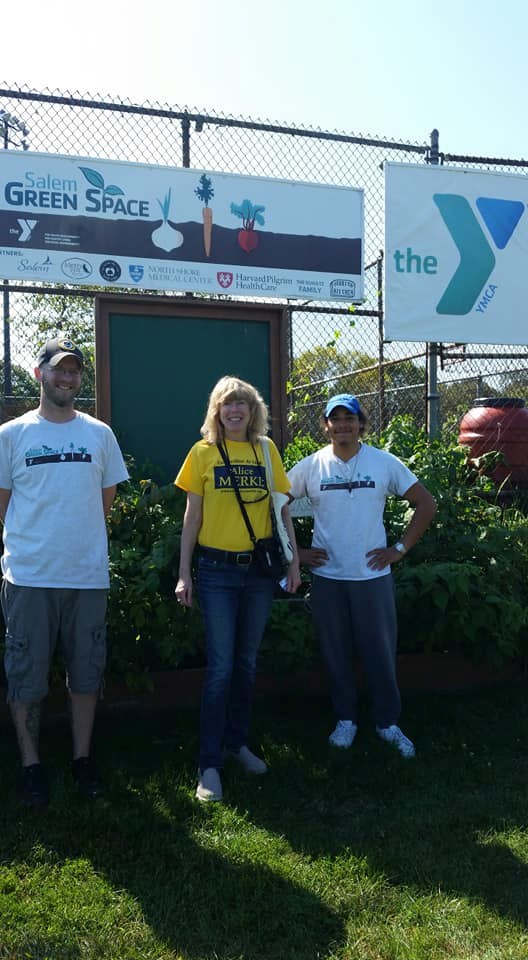 Wonderful event tonight at the Charlotte Forten Park Dedication, honoring a remarkable educator, activist and poet.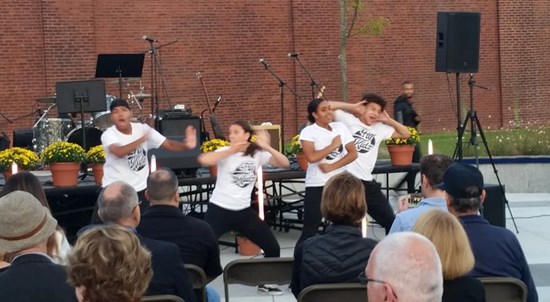 Alice helped raise money for NAGLY by sitting in the dunk tank at the Notch Sommerfest. NAGLY is an important organization in our community where youth can discuss issues of importance to them, to explore their identities, to build self-awareness, and to learn skills for being safe and healthy.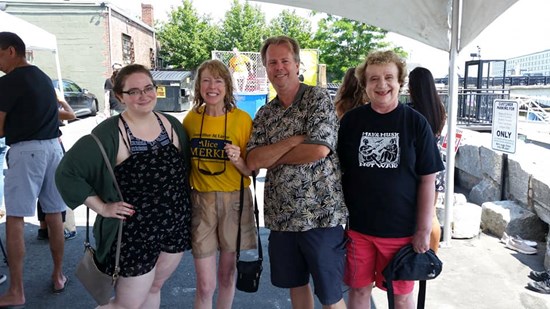 Alice participated in the Disability Resource Center outing at the Willows.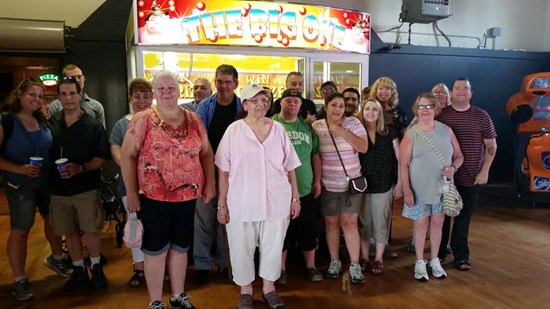 Alice participated in Women's Advocacy Day at the MA State House, pushing for a fair minimum wage for tipped workers, required sexual harassment training for companies, and campaign funds to be allowed for child care expenses for candidates.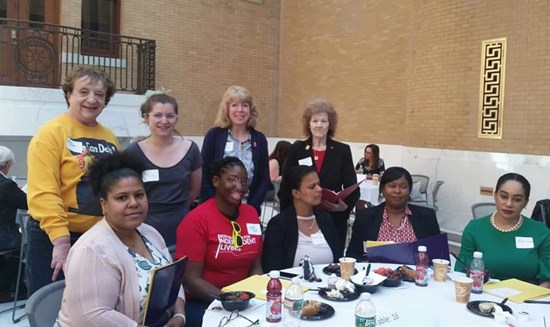 Alice helped out at the Clean Salem - Green Salem, Salem Clean Sweeps - SCNA, along with neighborhood associations.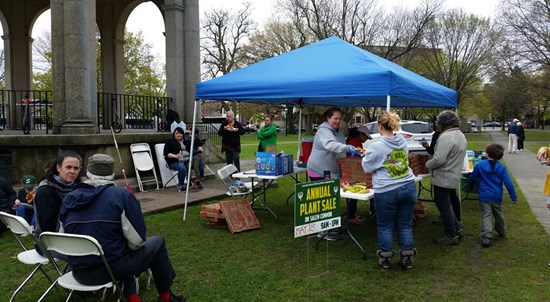 Alice is a regular volunteer for the Salem Pantry's Mobile Markets and backpack program (please contact Alice if you would like more information on these programs).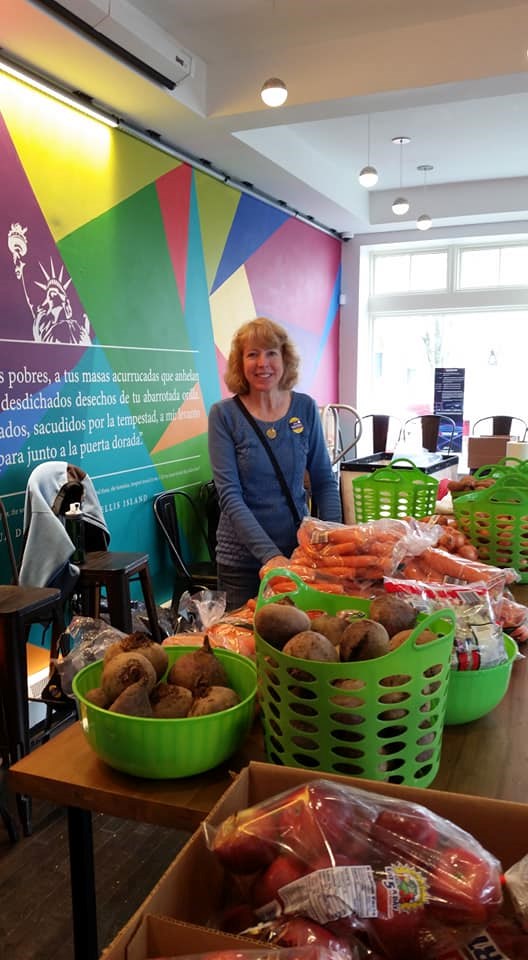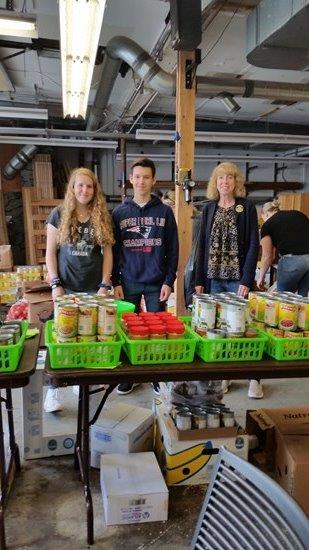 Alice is also a volunteer for the CLC (Senior Center) events, has attended the Veterans' Socials at the CLC to stay informed of the needs of our community members. Below is Alice at work at the COA health fair and learning about the adaptive bicycles for people with mobility issues.

Alice gave a presentation at SSU on Community Involvement and Activism on 4/16.

Alice participated in the Resiliency Project at Salem High School.
Events and Happenings Around Town Alice is Excited About
Alice recently attended the Downtown Neighborhood Association Meeting, Greater Endicott Street General Meeting and the Historic Derby Street Neighborhood Association Summer Picnic. Involvement in our neighborhoods is so important to keep up to date on issues facing the residents of Salem.
Alice attended the 2019 Voices Against Injustice Salem Awards for Human Rights and Social Justice honoring Ana Maria Archila and VAI's Rising Leader Award recipients from Salem High and Salem Academy.
Alice also attended the IMMIGRATION Picnic and Art Installation celebrating the diversity and history of the Point Neighborhood.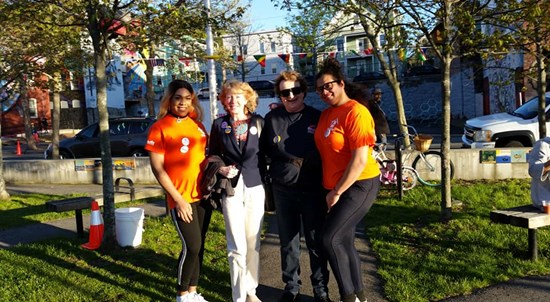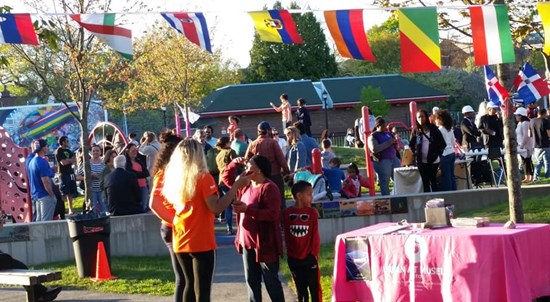 Also please see our photo gallery of the many events Alice has been attending such as the SEF Spelling Bee Fundraiser, Historic Salem, Inc 75 year celebration, the Women's Friend Society breakfast, our "First Muster" celebration of the National Guard, and many neighborhood association events around Salem!
Articles Written by Alice
Local News